ARTISTIC STATEMENT – Another Sorry Tale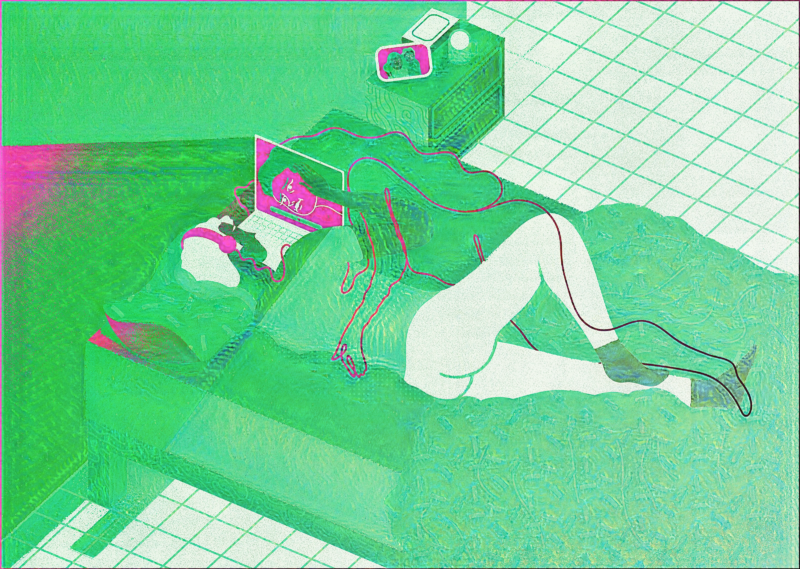 Here is a text written for an interactive audio project, in collaboration with the Bombay-based sound studio Aural Mayhem. Co-developed with Niraj Gera. Prototype available on request.

With ANOTHER LOVE SORRY we wish to explore the mood of longing, that could either crush or dive us in passion. In this intercontinental communication there is a revelation of a dense chaotic inner world.
The characters are thirsty for each other, for the presence of the beloved one. There is a celebration of dissatisfaction and how we navigate physical frustration with digital communication. Whether we are separated because of politics, pandemic protocols, empty pockets, or aloofness… we assume that everyone can relate to the feeling of longing when one's lover is away. We take the listener on a journey.
So many of us have struggled to sleep. Some can go through doom scrolling and others use meditation apps. We propose intimate stories for adults. To be listened to in bed alone or with your partner ANOTHER SORRY TALE. Being lying down in bed the head is immersed in the same environment as the intimacy as the characters.
Our project allows listeners to go beyond boundaries – focusing on individuals that are demonstrating the qualities that it takes to go on bold narratives and step outside media comfort zones. Culture oriented, they strive to live a balanced lifestyle of work and making time for travels. For them meaningful relationships are key to their emotional wellbeing and serve to inspire the listeners.