I AM PYARé, aka PIERRE FRIQUET
WHO AM I
---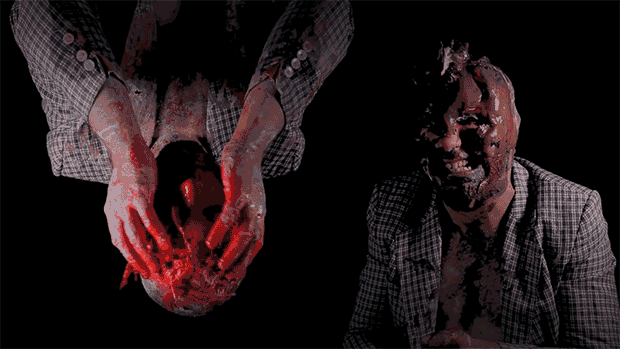 Sorcerer's apprentice, I am a digital artist, creating immersive worlds. My intent is to make people reconnect with their body and sense of self through art and technology. Being a cognitive art VR I hack the mind and creates tricks to reconnect with a sense of being present within our body.
Passionate in virtual reality since 2010, I have designed more than a dozen XR experiences (interactive, fiction, documentaries, dome, music videos). My latest independent VR work is SPACED OUT, selected at Sundance New Frontier 2020. It's an aquatic VR experience which uses the first waterproof VR headset by Ballast Technologies, that allows users to be submerged in a swimming pool while breathing from a snorkel.
My VR original fiction (co-created with Ando Shah), JETLAG, won the best live-action award at the Kaleidoscope VR festival ​Vol. 1 ​and was selected at Cannes Next in 2016​. RED PATTERNS, a room-scale VR experience for the HTC Vive, was awarded at the Festival du Nouveau Cinema in Montreal.
My previous non-VR works served clients such as ARTE, MTV, GREENPEACE, UNICEF, TEDx, … I am also a passionate conference panelist, patient workshop conductor and dedicated consultant.
After living in India, South Africa and Canada, I am now based in Paris.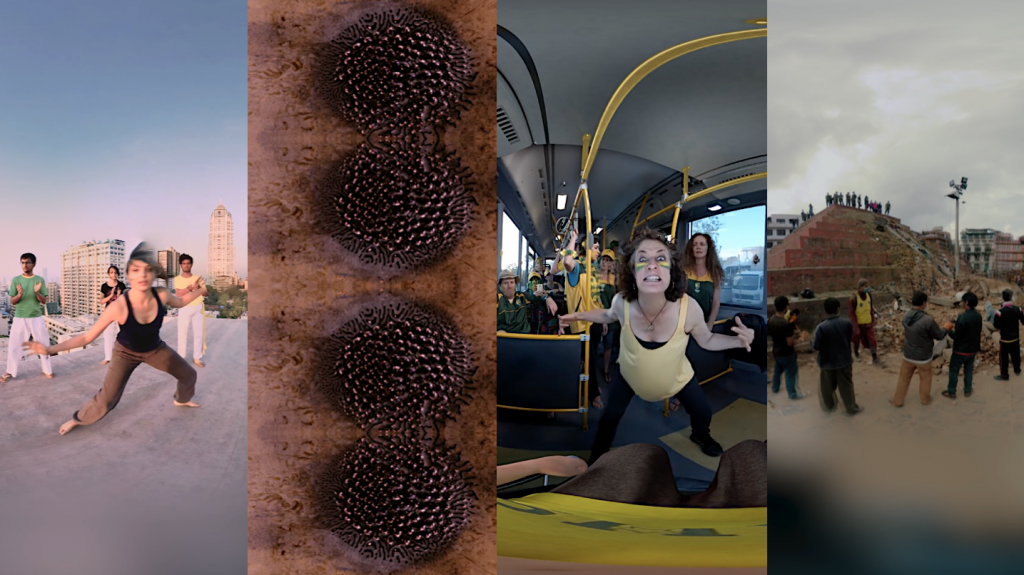 ORIGINAL EXPERIENCES
---
2023
IMPOSSIBLE VOYAGE – VR Aquatic Experience
2021
BERLIOZ TRIP – AR Game

2020
SPACED OUT – VR Aquatic Experience
2017
PATTERNS– Dome and VR Experience

2016
VIBRATIONS – VR Documentary
2016
JET LAG – VR Fiction
SUMMARY
Sorcerer's apprentice, Pierre Friquet aka Pyaré is a digital artist, creating immersive worlds. His intent is to make people reconnect with their own bodies and senses of self through art and technology.
His work focuses on immersive experiences (interactive VR, dome film, AR filters, aquatic VR …). His works have been covered by Wired,Vice, Forbes,Verge, CNET… and received awards at Festival du Nouveau Cinéma, Kaleidoscope Festival and Filmgate festival. His latest original VR work is SPACED OUT, a first of kind because it puts visitors into in a pool while being in VR , and selected at Sundance New Frontier 2020.
Recently he directed the most attended multi-users VR social live concert for Jean-Michel Jarre. I have consulted for directors and artists such as Jean-Luc Godard and Marc Caro.
After having lived in India, South Africa and Canada, he is now based in Paris.
___________________________________
Perhaps there is a world within our world, a body within our bodies.
___________________________________
ORIGIN
Is there a world in our world? Where does our desire to be somewhere else and to be someone else's skin by living stories come from? These are some of the essential questions in my approach to "designer" of stories.
In 2004, a few days after the results of my Bac, I joined the Film & Television Institute of India (FTI), in Pune near Bombay, school training the most famous actors and directors of the Indian film industry. . I was among the first non-Asian foreign students to be accepted. Atypical and daring, my choice to study directing and image there was driven by leaving my comfort zone at 18, learning different ways of living in order to accumulate material to tell stories. There, I made more than ten short films, almost the majority of which were in 35mm. During 6 years, this training taught me aesthetics, craftsmanship and technique of filmmaking and scriptwriting, but "otherwise", thanks to the diversity of Indian culture and Hindu mythology centered on symbolic stories.
COMMISSIONED WORKS
In 2011, a personal trajectory landed me in Johannesburg, South Africa. I then started my professional journey in editing and directing documentaries for NGOs like TEDx, Greenpeace, the Nelson Mandela Foundation for Children and UNICEF. Experiencing the extremes of South African social reality through the prism of non- fiction has prepared me to further broaden my view of the world.
In telling stories, I understood the weight of the authenticity of the archives and the legitimacy of the lived experience. In the same vein, I have produced several reports for Arte (the program Tracks) and MTV where I have developed voice-over writing skills.
I have worked as a VR consultant for TV channels like Republic and as a technical advisor for directors such as Marc Caro, co-director of Delicatessen and La Cité des Enfants Perdus, while they were developing VR projects. One of the honors of my career has been to accompany them through the stages of developing the script.
Passionate about virtual reality since 2010, I have produced more than a dozen immersive works, spanning fiction, documentaries, 360 ° video clips, domes and interactive experiences.
I have developed a know-how as a creator of worlds and a gameplay designer. For some other projects, I serve as a "creative technologist" setting up a technical pipeline and giving creative advice.
ORIGINALS PROJECTS
My VR fiction (co-created with Ando Shah), JET LAG, won the award for best live-action experience at the Kaleidoscope VR Vol. 1 and was selected at Cannes Next in 2016. RED PATTERNS,
a VR experience for HTC Vive headsets, was awarded at the Festival du Nouveau Cinéma in Montreal. My last work, SPACED OUT, was shown at the Sundance Festival in 2020.
My interactive projects have received writing and development assistance several times from the National Center for Cinema and Animated Image (CNC), as well as from regional funds to support creation and I have benefited from writing residencies (Société des Arts Technologiques in Montreal, Lussas Festival in Ardèche, World VR Forum in Switzerland).
___________________________________
Passionate about VR, AR, Metaverse with a background of Film and TV
___________________________________
What are the most inspiring aspects of my work in VR?
I combine very personal stories and founding myths with the paradox of letting the visitors take possession of "my" experiences. In a gentle and nurturing way, I allow room for individual differences, rather than impose limits by telling people what their experience should be.
What is the blind spot in VR, something that people seem to overlook?
Moving away from the tech-talk obsession, VR before VR attempts to define ancient roots, common branches that virtual reality have grown from. Beyond a technology VR or XR is the humanity dream to master reality and control dreams. The presentation will dig into the history of forms and arts like cave painting, Pompeï frescoes, Persian painting and cyberpunk novels.
Why did I become a VR filmmaker?
In 2010, I discovered the "lucid dream" experiment (as an equivalent of the Conscience), a moment when the dreamer realizes he is actually dreaming. It offers to anyone the possibility to control not only their actions but also the dream itself and its story. Being able to realize whatever I wanted has been a revelation: dream and reality can communicate because the same agent, my conscience, is the link between these two worlds, so far away and so close. After this, I've been looking for a medium or a media to realize this "dream". Through a friend, I discovered 360° video during CNN reports on the Haitian earthquake. It was the first time to my knowledge that this news network tried this. For me, it became clear that VR was my right path.
Do I think VR is a new niche, or is it a taste of the future?
According to me, VR has a natural place in visual arts history, just like the apparition of photography is following painting. It's the utopia of a "total" cinema or post-cinema, one able to reproduce all sensoritory data. André Bazin quoted in 1946 Barjavel: "If cinema in its infancy hadn't had all the attributes of a total movie of tomorrow, it was against its best wishes and because fairies weren't technically able to realise it, no matter how much they wanted." Or you could state that cinema's true ambition is integral realism, the re-creation of the world, the whole perfect reproduction of reality.
___________________________________
---