Hybrid creator, I design interactive and immersive experiences (VR, dome film, AR, video mapping, aquatic VR …) with a background in film and TV. My projects have been covered by international media such as Wired, Vice, Forbes, Verge, CNET, Indiewire, Rolling Stone…
TALENTS
Production of interactive content for installations, exhibitions, mobile apps and online experiences
Expertise in immersive media (VR, dome, AR)
Ten years of professional experience as a screenwriter and director for cinema, television, new media and journalism
Project supervision of high level international clients such as the French Embassy of India, MTV, UNICEF, Greenpeace, Republic TV, Nelson Mandela's Children Fund, etc.
Creating innovative content and adapting to new workflows involving volumetric capture, real-time interaction, 3D environment, live footage, etc.
International experience and adaptation in varied and difficult professional environments (shooting during an earthquake)
Panelist at conferences and lecturer for workshops in various countries in renowned educational institutions such as Emerson College in Boston, Gobelins Animation School in Paris, Goethe Institute in Nairobi, …
ACHIEVEMENTS
Official Selection of Spaced Out at Sundance Festival 2020
Best Immersion Award with Patterns at Festival du Nouveau Cinéma (Montréal) in 2016
Directed world's first artistic underwater VR experience, Spaced Out
Conceptualized the world's most viewed live-stream , Welcome to the Other Side (dixit medias)
Advised with legendary filmmakers such as Alejandro Jodorowsky, Marco Caro, Jean-Luc Godard…
LANGUAGE
French : native language
English : fluent
Hindi and German : intermediate
Zulu and Spanish: beginner
TECHNICAL SKILLS
Mastery of shooting in celluloid (16 mm and 35 mm) and digital cameras (Red, Canon, Leica)
Mastery of capturing in 360° (Ozo, InstaPro, Kandao, GoPro Rig,…), photogrammetry (Matterport, DSLR…), motion capture and volumetric capture (Kinect, RealSense)
Proficient in Adobe Creative Suite (Premiere, After Effects, Photoshop, Lightroom, XD) and 360° post-production (Mistika, AutoPano, PTgui, DaVinci Resolve)
Advanced command of game engines (Unity and Unreal) and AR softwares (Spark AR, Lens Studio)
Proficiency in interactive writing techniques in Twine, mind maps and flowcharts in LucidChart
Mastery of coordination and task organization tools such as Slack, Trelo, Mattermost …
CREATIVE & INTERACTIVE DIRECTOR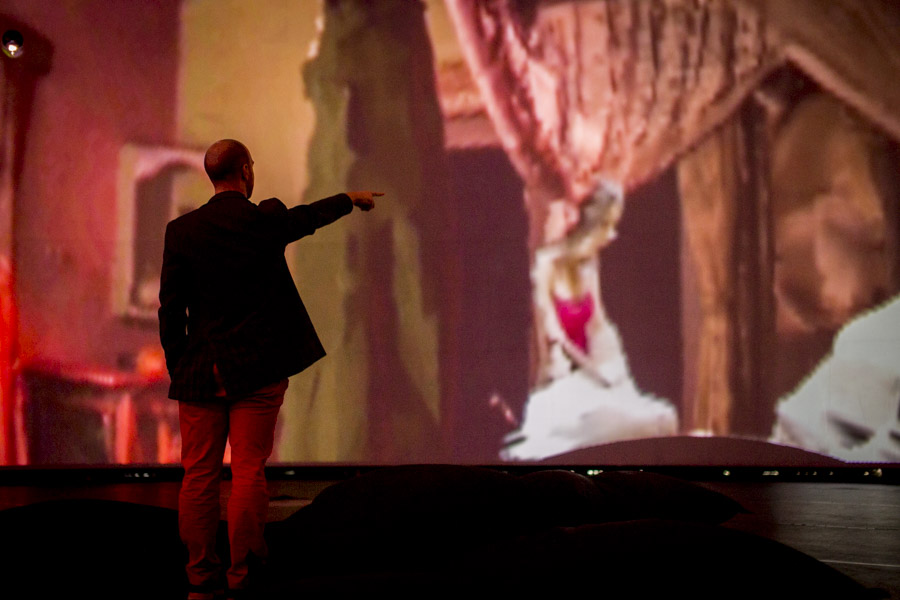 I am a freelance specialist in interactive film scriptwriting and an expert in VR and AR. I have a very good knowledge of creating experiences with dramatic dimensions and the creation of large-scale virtual worlds.
Come up with concepts
Make sure the vision is translated into the real time experience language
Supervise the rest of the leads
Propose creative solutions
Suggest narrative, game design and art direction's inputs
Collaborate with the art director, game designer and level designer during the game design phase
Adjust and modify the game design document according to the remarks and expectations of the Producer/ Game Director
Guarantee the consistency of the creative direction
Adapt the scope according to the evolution of the project (lengthening / shortening of scenes) and the specificities of the project (physical, budgetary constraints, etc.)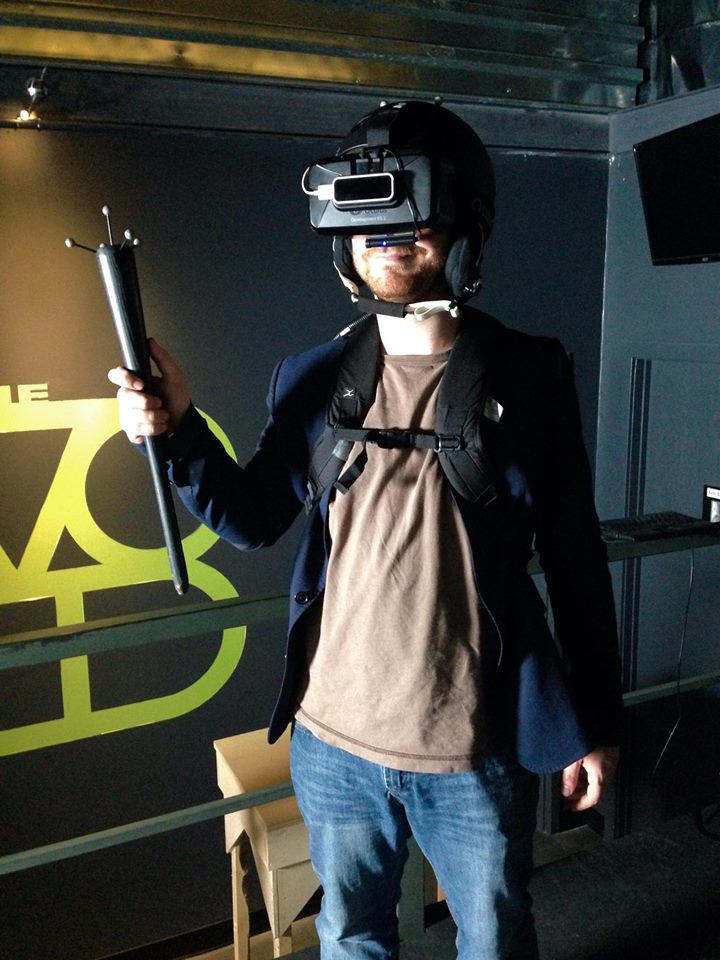 My various experiences in filmmaking and screenwriting have given me a strong grasp on the realities of designing stories and narratives where the player is immersed in spellbinding and immersive worlds.
Write a pitch summarizing the story
Write a synopsis describing the main lines of the story (story, characters, world, places, back story, etc.)
Carry out a sequencer relating the logical sequences between the scenes and the unfolding in each scene
Write the scenario in textual or storyboard form
Carry out a documentary research (guarantee of the historical anchoring of the game, etc.)
Design characters, possibly from an existing character bible
Design the systemic dialogues intended to inform the players or enrich the characters
Design the texts off (voice, etc.) aiming to enrich the context and create a universe
In a nutshell, offer narrative tools enhancing the player's immersion in the game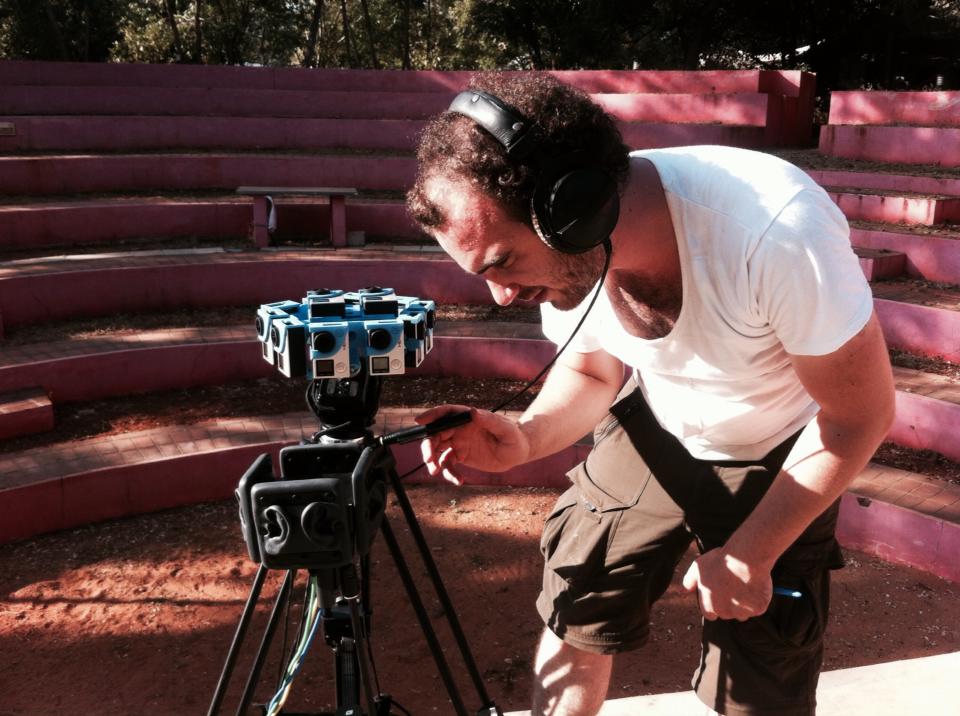 I put at service my technical and creative skills as well as my strong motivation to participate in the making of high-level content. As a creative technologist I am versatile in various immersive media such as VR (Oculus Quest 2, HTC Cosmos, …), AR (Microsoft Hololens 2, Magic Leap DK, …), 360° cinematic VR (shot with a dozen of cameras and created my own 360° rig) as well as experimental forms (waterproof VR headsets, dome, video-mapping…).
• Providing shooting service for 360° and dome content as director of photography (design an aesthetic and artistic style of the image, prepare the technical image choices and carry out the tests prior to a shoot)
• Conduct workshops in XR theory and practice for tech and art schools, as well as mentoring residencies and hackathons
• Consultancy in designing creative strategy and technical workflow using immersive technologies for TV channels such as Republic TV, India
• Mid-level skills in Augmented Reality Filters for Instagram, Messenger and SnapChat in authoring interactive tools such as Spark AR and Lens Studio
• Beginner-level skills in game design with game engines like Unity and Unreal
• Built camera rigs, and mastered workflows and tools in pre-rendered and real-time post-production
• Create innovative content and adapting to new workflows involving volumetric capturing, real-time interaction, 3D environment, mix of live-action footage…
• Pro-efficient in Adobe Creative Suite (Premiere, After Effects, Photoshop, Lightroom, XR, Audition)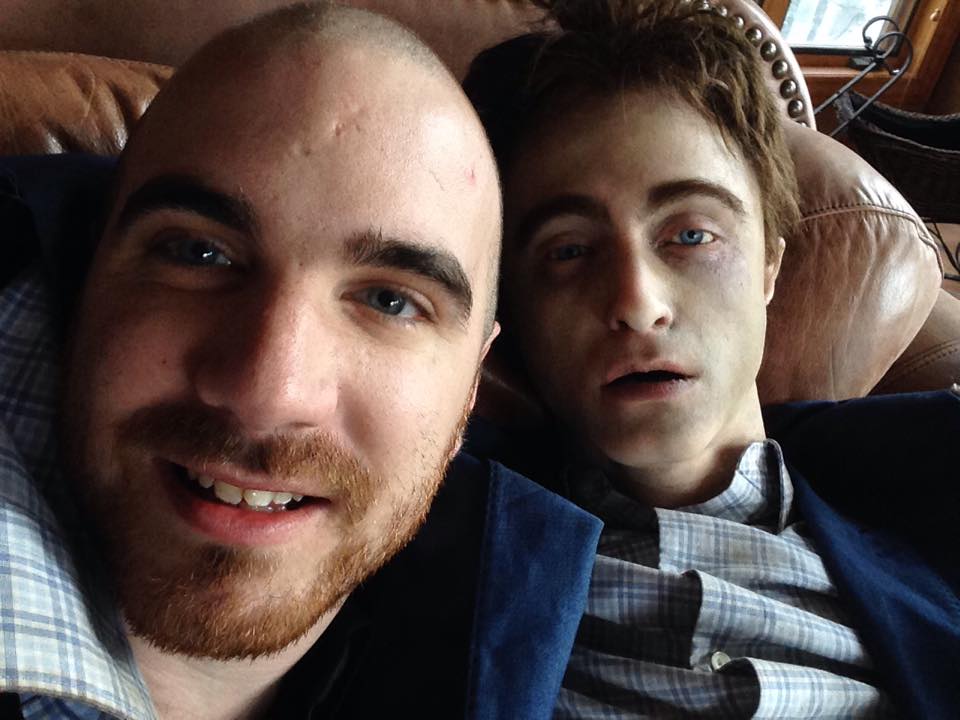 I have worked as an artistic advisor for the development of ambitious projects. I have been an evangelist about XR, Metaverse, NFT…
• Accompany filmmakers and artists such as Alejandro Jodorowsky (Holy Mountain, El Topo…) and Marc Caro (Delicatessen, City of Lost Children, …) to develop virtual reality projects
• Consultancy in designing creative strategy and technical workflow using immersive technologies for TV channels such as Republic TV, India
• Editorial strategy designed for their virtual reality content
• Animation of workshops on the conceptualization, filming and post-production of virtual reality
• Establishment of production pipelines and workflows for their new VR department
• Supervised and trained filming and post-production teams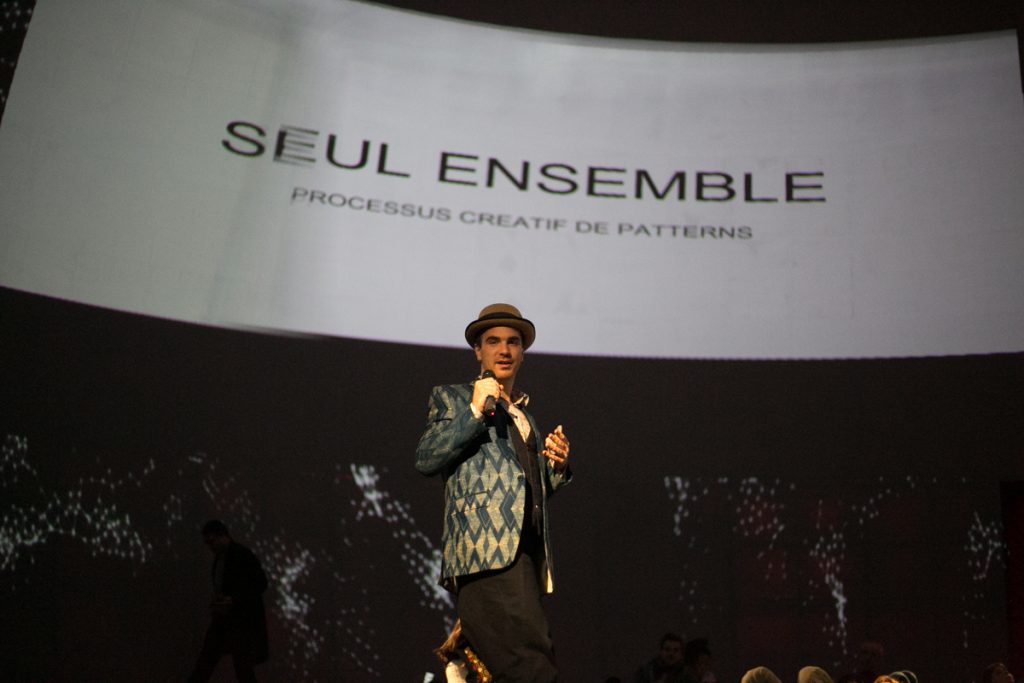 I am a passionate conference panelist, patient workshop conductor and dedicated consultant in various countries in renowned educational institutions.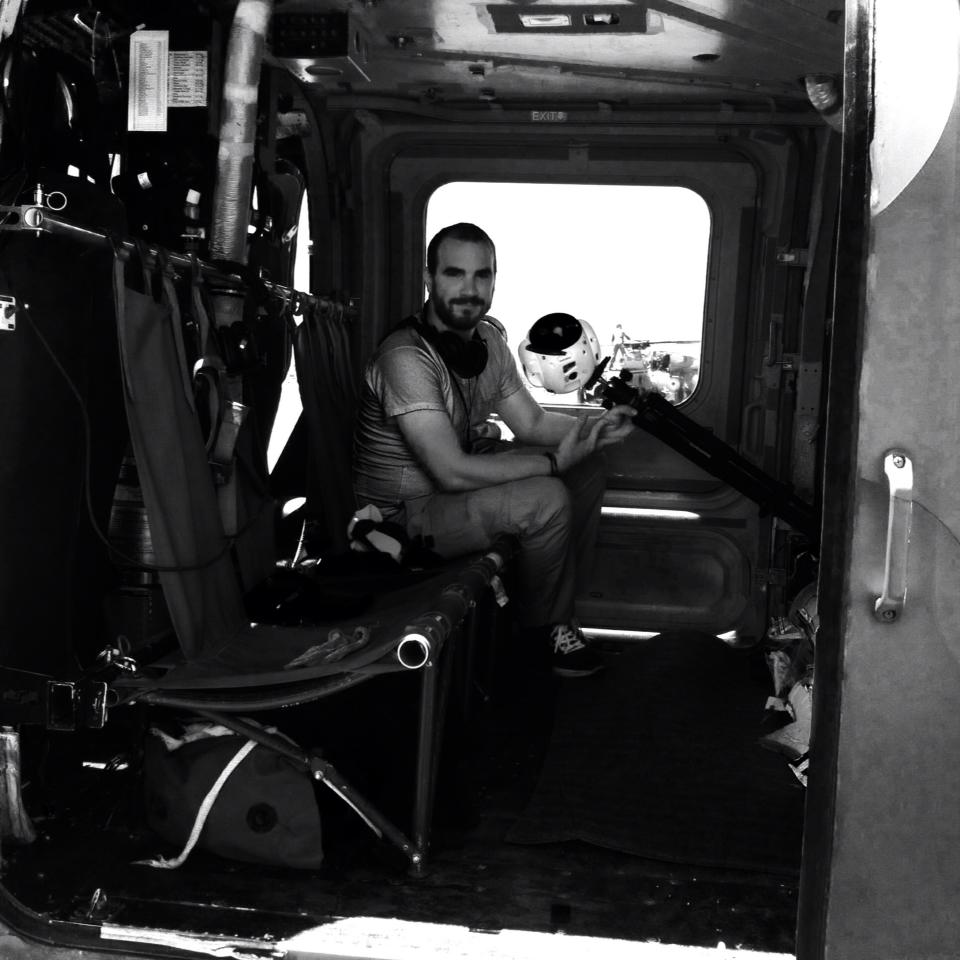 My passion about art and tech have been expressed in making short TV documentaries for the European Broadcaster ARTE.
Aired between June 2015 in July 2016, I wrote and directed 7 TV documentaries as a journalist for "Tracks" in the European newtork Arte. Each week this show explores all cultures : music, cinema, arts.
The first task was to find an eligible subject for their editorial vision. I mainly dealt with themes around new technologies and cinema. Then it was about go on set and therefore film sequences and then interview the artist in question. Hence I covered the Sundance Festival in 2016.The last task is to write the commentary injecting humor and information as well as supervising the editing of the show.
ARTE – HOLO-CINEMA – TV documentary on ILMxLAB, experimenting with Star Wars' new content
ARTE – DALIT MUSIC – TV documentary about religious outcasts and their struggles songs