Due to her expiring visa, Ju, a 30-year old Brazilian woman, leaves India. Hence She leaves behind her lover, Tanushree, a young Indian woman. Separated by continents they start exchanging audio messages. To express their love in absence of each other, Ju performs an Indian classical dance and Tanushree, a capoeira dance. In these physical forms they find a temporary union. When Tanushree's rational side arises, she questions the relationship, sending Ju diving into a poetic world…
"The tale of two women navigating the uncertain terrain of a suddenly-long-distance relationship uses 360-degree video to find sentiment without becoming saccharine."

Peter Rubin, WIRED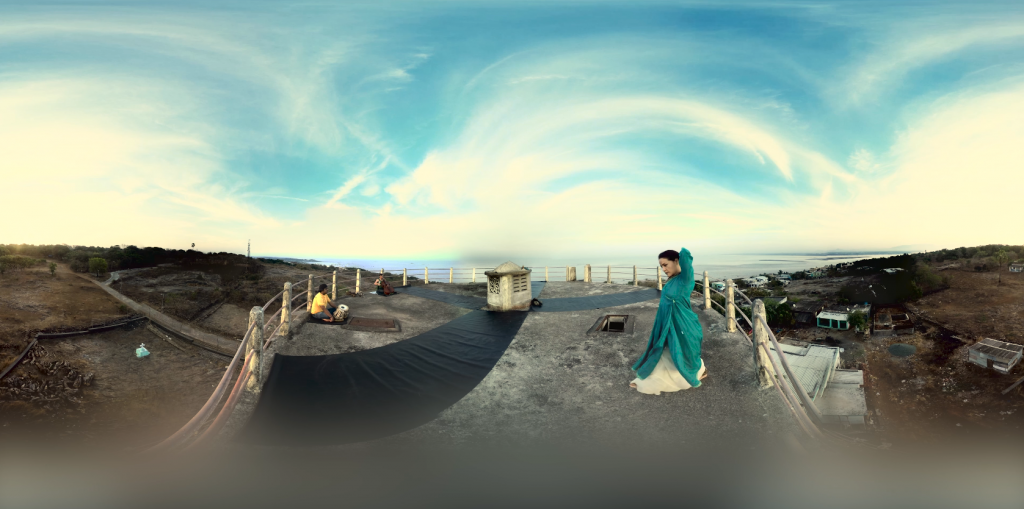 With JET LAG I want talk to deal with a mood, the longing that can crush us or emulate us with creativity. In this intercontinental communication there is a revelation of dense chaotic inner world. The characters are thirsty for each other, for the presence of the beloved one. There is a celebration of dissatisfaction. Through this multi-panoramic format, I am taking a Virtual reality aesthetic stand by referring to 16th century Indian painting
I was confronted to a new medium and unchartered territory. It felt more an experience of unlearning what I studied for six years in my film school. For many years I have been passionate what was called 360° video but it was all in theory because the hardwares and the softwares were not either ready or available.
Ando and I met through a film school friend in a coffee shop in February in Mumbai. I have been developing VR live-action projects since 2010 but even though I got funding for one, I couldn't get them made and distributed. So when I was about to give up, I heard that somebody in town built his own 360° camera prototype. On his end Ando was about to convert his rig into a lamp shade !
Then for the fundings I received for another project I tricked my French producers to send money on a camera test. What they didn't know is that I wrote a script for a short film based on my personal life.
At that time I was going through what felt was a hard break-up. For a long time we had a long distance relationship between two continents and I felt crudely disappointed by the amount of "investment" of time and energy I put. So I wanted to make a healing creative experience. Therefore I went back to all my emails and Whatsapp, Facebook and Skype messages and waived a narration around them. The love in digital age where the distance can bring a truer self but also trick the mind by embracing the illusion of other lover.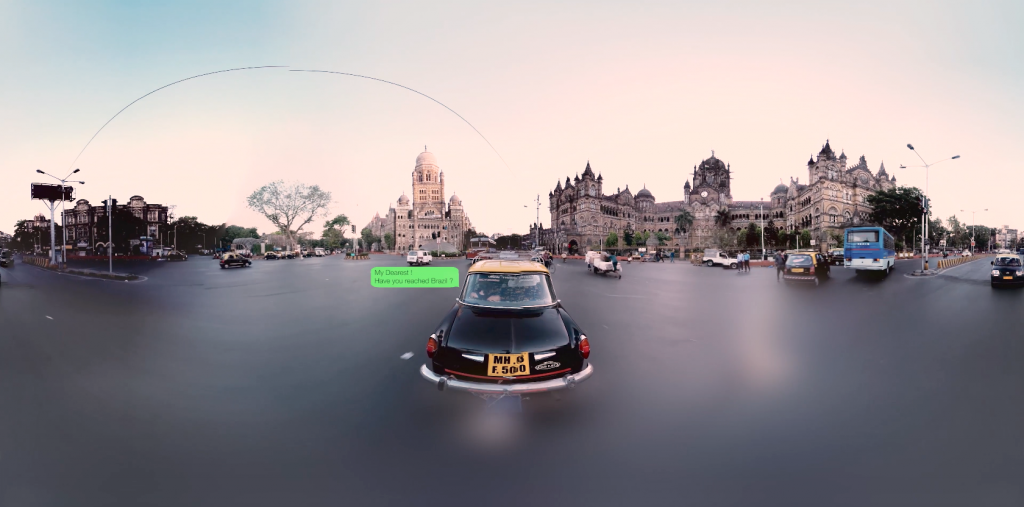 Crew : script, editing & direction : PiERRE FRiQUET
VR cinematography & creative consultant : ANDO SHAH
sound design & mixing : NIRAJ GERA
Cast : AMRiTA "MEL" DELiWALA
VERONICA SIMAS DE SOUZA
JOY "CAPiTAO" KATERA
WIRED on 16/04/2016
VICELAND on 02/12/2016
VR FOCUS on 21/09/2015
METTLE Blog on 15/09/2016
L'EXPRESS - 16/05/2015
CNET - 18/04/2016
REALITE-VIRTUELLE - 20/06/2016
LA REALITE VIRTUELLE - 15/05/2016
ROAD TO VR - 16/02/2016
ACTUALITES JEUX VIDEO - 04/05/2016