IN YOUR EYES – 360°/VR Music Video
"This music video plays with perceptions for a result halfway between contemplation and psyche delusions. Yeah." Maxime de Abreu, Inrocks
Witness a young aboriginal man singing his longing in the middle of a Mad Max-like decor. Contemplate surreal machines-creatures mining in the desert. Experience psychedelic visual trips, made with chemical processes.
Available on the VR platform such as  
PATTERNS – Dome Film + 360°/VR + Location-Based Experience
"His film is not only a work of personal healing, but an exploded experience for anyone who enters it." Caroline Grégoire, Vice
PATTERNS is a multi-platform horror-poetic VR experience (3 versions exist: Dome Film + 360°/VR + HTC Vive) narrating a hypnosis session to investigate why Walter feels possessed through his memories, his imagination and a recurring nightmare. Freely adapted by H.P. Lovecraft's universe, it merges photogrammetry and live action volumetric video, and uses redirected walking to immerse the viewer inside a nightmare.
JET LAG – 360°/VR Fiction
"The tale of two women navigating the uncertain terrain of a suddenly-long-distance relationship uses 360-degree video to find sentiment without becoming saccharine." Peter Rubin, Wired.com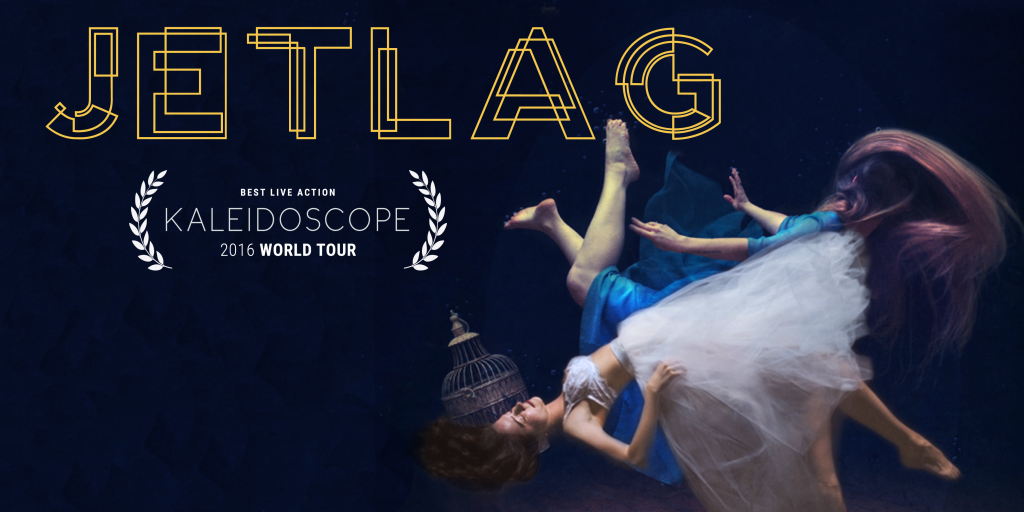 Due to her expiring visa, Ju, a 30-year old Brazilian woman, leaves India. Hence She leaves behind her lover, Tanushree, a young Indian woman. Separated by continents they start exchanging audio messages. To express their love in absence of each other, Ju performs an Indian classical dance and Tanushree, a capoeira dance. In these physical forms they find a temporary union. When Tanushree's rational side arises, she questions the relationship, sending Ju diving into a poetic world…
VIBRATIONS – 360°/VR documentary
"It's sort of like dreams and filmmaking are merging." an Francisco Chronicle article 
"I had had a dream, but when I woke up only fragments remained in my accessible mind. As the fragments faded, I was left only with the conviction that I had to go to Nepal" Says the narrator in the opening lines of the documentary. Two filmmakers head into Nepal, two days after a devastating 7.8 earthquake jolt it. I was the one who had the dream, and I needed to find out why I 'had to go to Nepal'. We spent 3 weeks in that beautiful country absolutely in awe of the Nepali people and their outlook towards life. The film is the story of our journey.
WORKSHOP
Montreal, Canada
ATELIER GRAND NORD VR – mentoring and consulting of VR creators from French speaking countries organized by SODEC, CNC, Wallimage in Montreal – Guest speaker – 05/2017

FESTIVAL DU NOUVEAU CINEMA – on VR storytelling  – 10/2016

IX SYMPOSIUM IMMERSIVE FESTIVAL – debriefing of my VR projects

Jet Lag

et

Vibrations

– 05/2016

NAD – debriefing of my VR project Patterns – 10/2016

CENTRE PHI/ VALTECH – jury president and consultant – 07-11/2016

AGENCY TOPO – on Virtual Reality history, technique and aesthetic theory – 12/2015

COMPOSITION AT UBISOFT – on technics of VR – 11/ 2016
CONSULTANCY
Along with Ando Shah, we were consultants on the launch of the VR department of REPUBLIC TV, one of the leading news channel in India.
Built a team for both production and post production skill.
Design workflows for both production and post production skill.
Held workshops best practices of VR storytelling and technics
PANEL
CANNES NEXT 2016 –  CANNES NEXT 2017 – Maison des Scénaristes – CANNES NEXT 2017 – Sodec Panel – Cannes Film Festival – Cannes, France –

KALEIDOSCOPE – on current selected project and VR storytelling – London, Amsterdam, Berlin – 03-04/2016

VR DAYS – on VR and philosophy – Amsterdam, Holland – 10/2017

VRTO – on VR storytelling – Toronto, Canada – 06/2016

CONFERENCE ON VR – on workflow and technics of my VR project Patterns – Israeli Cinematheque – Tel Aviv, Israel – 08/2017

TALK ON  FUTURE OF TV FORMAT – Conference on future technique in television, National Conservatory of Arts and Crafts (CNAM) – Paris, France – 06/2014